Market Recap: Job Openings Increase, Mortgage Applications Decline, and Consumer Price Index Rises
Blog posted On February 12, 2021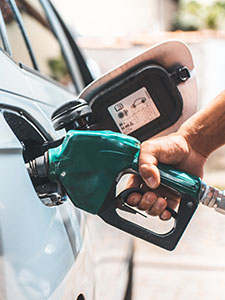 Mortgage rates continued to trend near historic lows this week with no significant changes. Job openings increased in December, according to the Labor Department. Mortgage application submissions declined for both refinances and purchases. The consumer price index inched up in January.
In December, job openings increased to 6.6 million while hires decreased to 5.5 million and total separations were little changed at 5.5 million. The quits rate was 2.3% while the layoffs and discharges rate was 1.3%. In the professional and business services sector, job openings increased by 296,000, while in the state and local government (excluding education), job openings declined by 65,000. Job openings in the arts, entertainment, and recreation sector declined by 50,000 and the nondurable goods and manufacturing industries dropped by 30,000. "The decline in employment in December was more a product of reduced hiring than a pick-up in layoffs," said Nick Bunker, director of research at Indeed Hiring Lab.
For the week ending 2/5, mortgage application submissions decreased a composite 4.1%. Refinance application submissions decreased 4% from the previous week but were 46% higher than their level in 2020. Purchase application submissions dropped 5% week-over-week but are 17% higher than last year. "Purchase applications cooled the first week of February, but home buyers are still very active," said Joel Kan, MBA's associate vice president of economic and industry forecasting.
The consumer price index climbed 0.3% in January – rising at the fastest pace in five months. The increase in overall prices was largely due to the higher gas prices recorded last month – up 7.4%. In comparison, the cost of food only edged up 0.1%. Overall, the rate of inflation over the past year remained unchanged at 1.4%. Prior to the pandemic, inflation was up to 2.3%. "Though inflation remained moderate at the start of year, the opening up of the economy, the possibility of a bigger stimulus package making it through Congress, and shortages of inputs all point to warmer inflation in coming months," said Jennifer Lee, senior economist of BMO Capital Markets.
Although average mortgage rates are near record lows, available homes for sale are very limited. Buyers looking to make a purchase in today's crowded market are facing stiff competition. If you're looking to buy a home soon, make sure to get prequalified for a mortgage before you start shopping. That way, you can make a stronger offer by showing the seller you've already started the mortgage process and are a good candidate for your loan. If you have any questions about your specific market, let us know.
Sources: MarketWatch, MarketWatch, MBA, Mortgage News Daily, Reuters