Market Update: Rates Rise; Consumer Price Index Coming Up This Week
Blog posted On May 09, 2022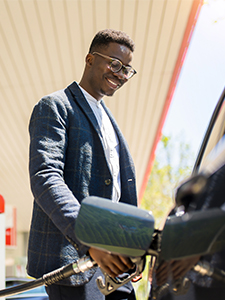 Mortgage rates trended upward last week for different reasons. Although the Federal Reserve hiked the benchmark interest rate, the market reacted more positively to Fed Chairman Jerome Powell's statement that "the committee isn't even considering raising rates by more than 0.50% at any subsequent meeting," writes Mortgage News Daily Chief Operating Officer Matthew Graham. Towards the end of the week, they began trending upward again. "In the case of the bond market, unwinding the Fed reaction meant crossing into territory that triggered additional selling," writes Graham. "When traders are selling more bonds than they're buying, rate move higher, all other things being equal."
This week, the consumer price index is scheduled for release. The April reading of the index will be a good indicator to see if the Federal Reserve interest rate increase in March helped curb inflation's rate of growth.
The consumer price index tracks the changes in the average price of a fixed basket of goods and services sold to final consumers. In March, the consumer price index increased 1.2% month-over-month, bringing the annual rate of inflation to a level of 8.5%. This was the highest annual rate of inflation since 1981. The biggest contributing factors were food, shelter, and gas. Gas prices alone jumped 18.3% month-over-month in March. The core consumer price index, which strips out food and energy, only increased 0.3% month-over-month. For April, the Bloomberg Economic Calendar is predicting a slowed pace of growth on the consumer price index – an increase of 0.2% month-over-month and 8.1% year-over-year.
Right now, the consumer price index is one of the most important reports that could dictate the course of the Fed's rate hikes. Consequently, it could have a decent impact on mortgage rates. If inflation continues to rise at an increasing pace, mortgage rates might rise in preparation for a more aggressive approach from the Fed.
Stay tuned later this week for breaking news updates when the report is release. If you have any questions, let us know!
Sources: Bloomberg, Mortgage News Daily, Mortgage News Daily, Mortgage News Daily, Yahoo Finance